Vincenzo is probably the most trending Kdrama during February. This on-going drama stars 3 prominent lead roles: Song Joongki, Jeon Yeobin, and 2PM Taecyeon. tvN simply never disappoints us with its dramas. After the successful dramas such as Start-up, Mr. Queen, and True Beauty, we are thrilled again by its newest drama. Vincenzo presents the interesting theme and thrilling plot as this Kdrama is about Korean-Italian mafia. Well, we will see our cute Song Joongki turns into the fierce mafia. He plays as Park Joohyung, 8 year-old Korean boy who is adopted and moves to Italy. Later he becomes a lawyer working for mafia group as Vincenzo Casano. Once, he should move to his hometown and meets Hong Chayoung (Jeon Yeobin) and Jang Junwoo (Taecyeon). Here are 6 amazing facts about Vincenzo Kdrama that worth to binge-watch.
3 Main Leads Transformation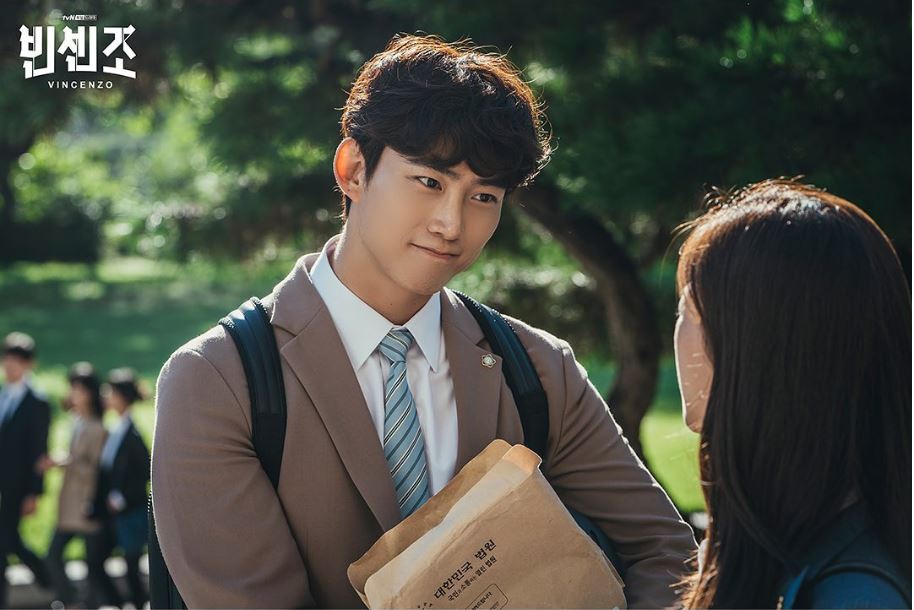 Vincenzo stars 3 prominent Korean actors: Song Joongki, Taecyeon, and Jeon Yeobin. The three of them vividly live up the characters. Unarguably, their incredible acting skills captivate our attention. Each character is unique in its way and gives the different color in Kdrama series. Vincenzo is mafia lawyer who represents an anti-hero. Anti-hero is typically unusual protagonist character in common Korean dramas. However, this value is remarkable to put in this drama. Hong Chayoung (Jeon Yeobin) is a female lawyer who is willing to do everything to win the case. Meanwhile, Jang Junwoo (Taecyeon) is a naïve intern in Chayoung's law firm. Later, he turns into opposite character that is smarter, cool, and fierce.
2. Song Joongki Effort as Vincenzo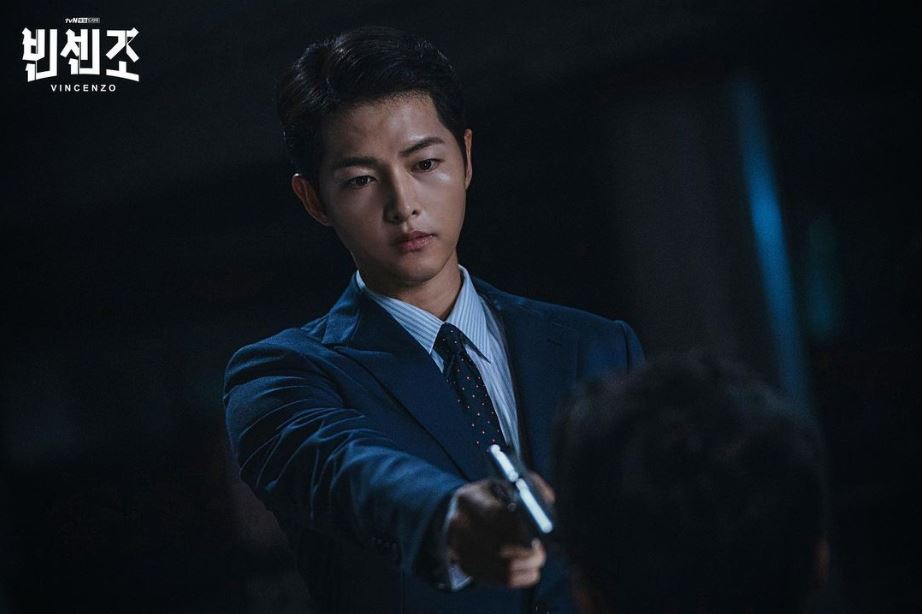 Vincenzo becomes the first Kdrama for Song Joongki after Arthdal Chronicles (2019). Unlike his characters in previous dramas, Vincenzo is relatively unique and remarkable character. It is not only perceived as an anti-hero protagonist but also it shows us the multiple images in Vincenzo figure. Apparently, Vincenzo looks fierce, brave, and gentle just like other mafia. On the other side, we can see his ridiculous images that bring a comedy aspect in this drama. Moreover, Song Joongki really worked hard to prepare this character. He learns Italian to get the real Italian accent. Oppa, daebak!
3. Strong Antagonist Characters in Vincenzo Kdrama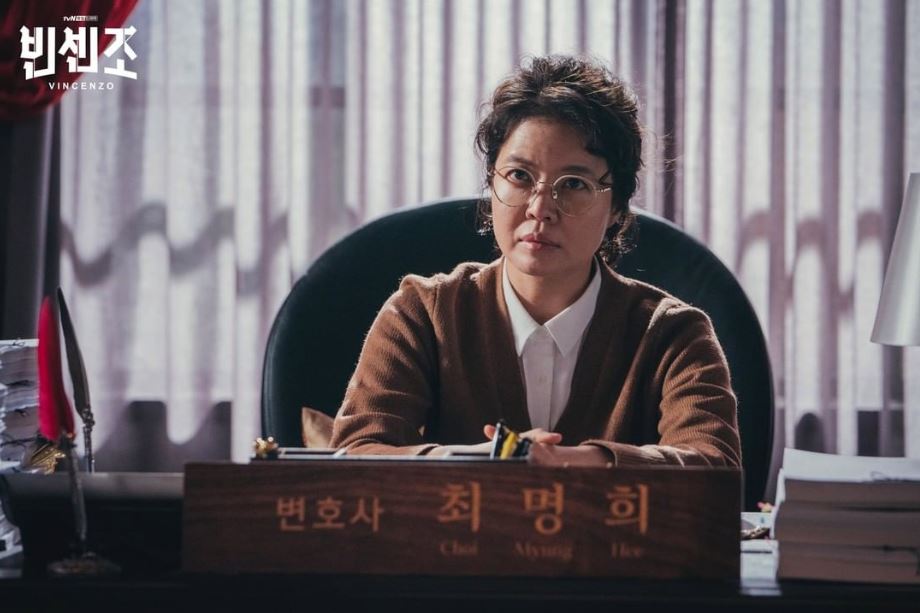 Vincenzo is never thrilling without antagonist characters. The conflict is getting intense with three chaotic enemies. Kim Yeojin, Kwak Dongyeon, and Jo Hanchul play those antagonist characters. Kim Yeojin plays a role as Choi Myunghee. He has a complex character as a good person but he has an evil side as a lawyer. Kwak Dongyeon plays a role as Jang Hanseo who is the chairman of Babel Group. He is typically a personality with no humanist side. Meanwhile, Han Seunghyuk (Jo Hanchul) is a head of Woo Sang law firm who handles Jang Hanseo's terrible mess. Han Seunghyuk is typically an opportunist and two-faced man. Those three characters are very strong enemies and relatively unbeatable.
4. Vincenzo Kdrama Ratings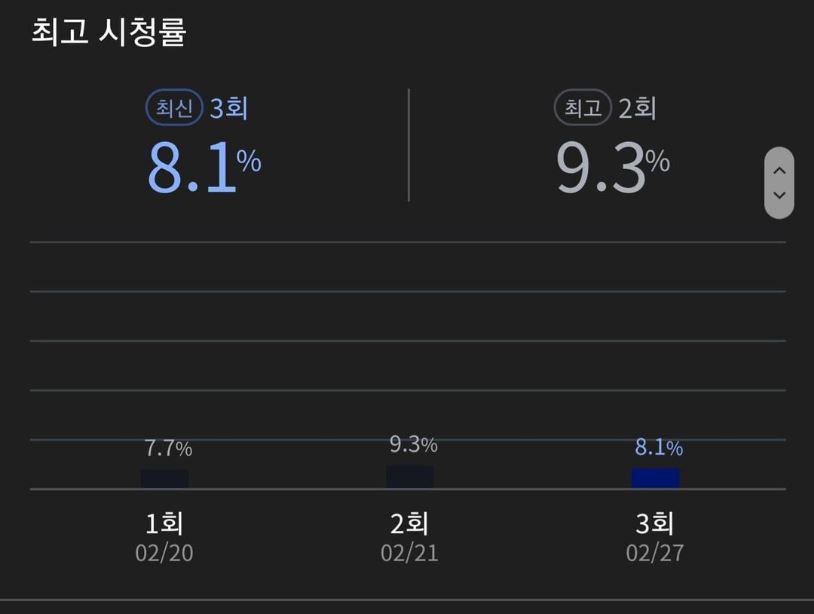 Rating is one of parameters to determine the successful drama. In the first airing, Vincenzo breaks the record of rating. It is such a promising opening for Korean drama. The first episode is aired in February 20th, 2021. It reaches 7, 7% in average and 9, 5% for the highest. Meanwhile, the rating increases for the second episode aired in February 21st, 2021. It successfully reaches 9, 3% in average and 10, 8% for the highest. This is such a record for tvN weekend dramas.
5. Special Appearance in Vincenzo Kdrama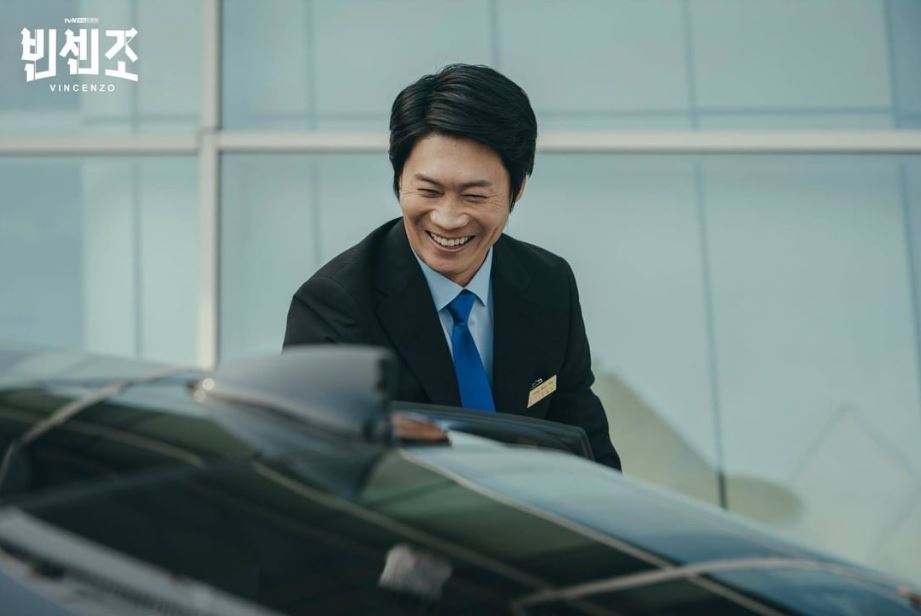 Cameo is one of the much-awaited appearances in Korean drama. This special guest is commonly a popular actor or actress. Lee Heejoon and Jin Sunkyu are confirmed to appear in Vincenzo as the cameo. Previously, Song Joongki and Jin Sunkyu were participating in the same project, Netflix's Space Sweepers. Besides, Song Joongki also has the same project with Lee Heejoon in upcoming movie "Bogota". Bogota is Korean crime thriller movie set in 1990s. Unfortunately, tvN has not revealed Jin Sunkyu and Lee Heejoon characters yet. Aren't you curious?
6. Remarkable Cineaste Collaboration in Vincenzo Kdrama
There are always the great cineastes behind the screen. Under the direction of one of great Korean directors, Vincenzo definitely breaks the Kdrama production. Kim Heewon is the director with notable series like Money Flower (2017) and The Crowned Clown (2019). Furthermore, it is supported by expert script writer, Park Jaebum. As we know that park Jaebum has successfully written some amazing scripts like Good Doctor (2013), Blood (2015), Good Manager (2017), and The Fiery Priest (2019). Undoubtedly, Vincenzo does hit the trend!