I bet many of us get easily tricked by the visual of Korean actors. Even they still perfectly match the high school uniform. Playing a role as high school student in Korean drama is kind of tricky. However, they nail it. Thanks to their youthful face, they can live up to the character. Moreover, they look match to be paired with the older Korean actress or younger actors. Sometimes they make us girls envy and want to reveal their skincare routine!  They incredibly look younger than their actual ages. Well, let's spill 5 adorable baby-faced Korean actors.
1. Hwang Inyeop – Rising Baby-Faced Korean Actors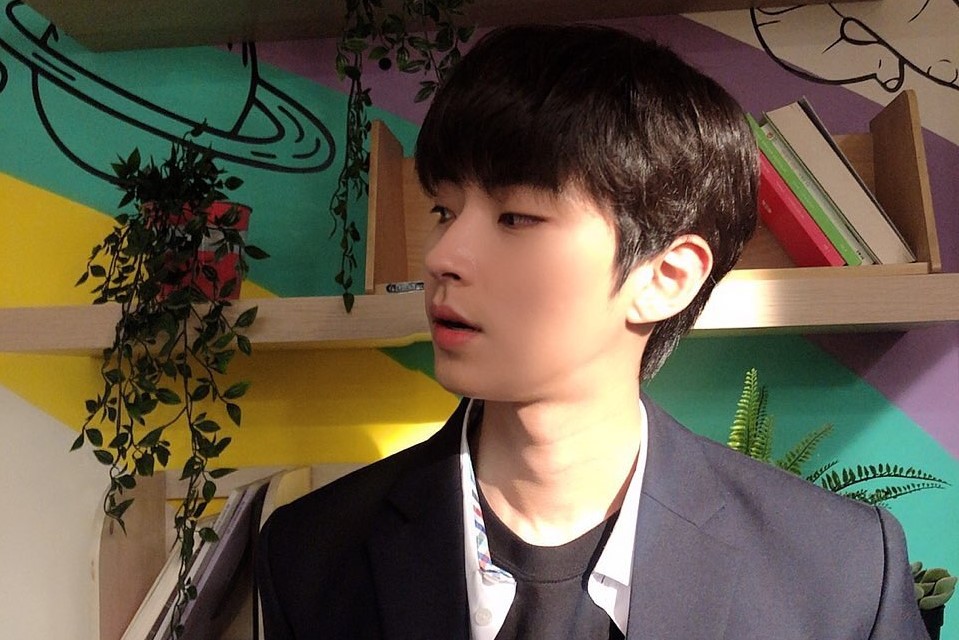 This one literally defines "18 Again". Hwang Inyeop was born in January 19, 1991. Hwang Inyeop gets special attention due to his role as a naughty student in 18 Again drama. Who knows our baby boy turns 30 this year! It's kinda shocking that he is actually 12 years older than his look. Seeing him wearing school uniform and playing basketball, we couldn't believe that he almost becomes 'ahjussi'. Furthermore, he gets a role as high school student again for the next project, True Beauty drama. The thing becomes sweeter as sometimes he shows his cute expression as a momma boy. Aigo, our baby boy is way too adorable that we want to squeeze his cheeks!
2. Kim Junghyun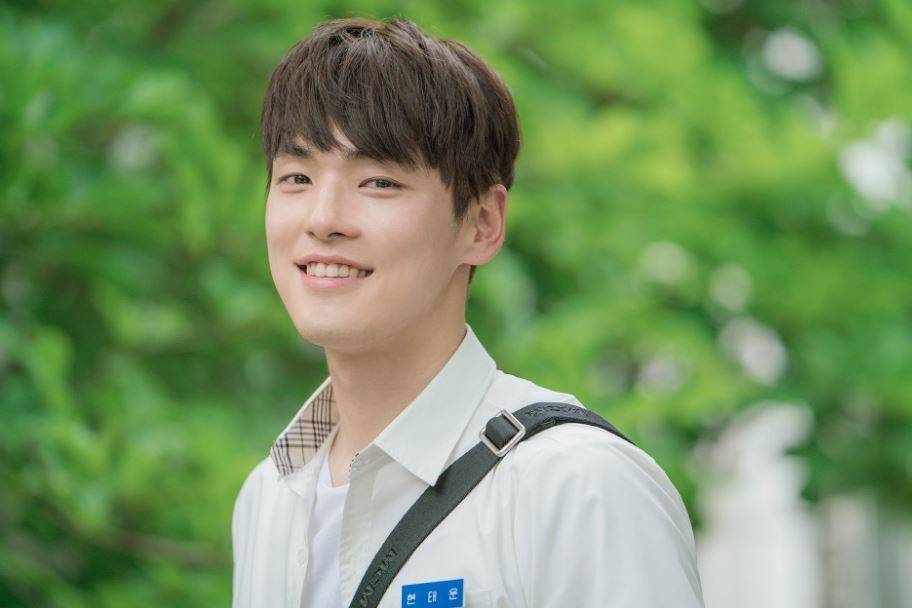 Meet our King Cheoljong in Mr. Queen drama. Kim Junghyun rises his popularity from his lead role as high school student in School 2017. At that time he was already 27 years old or 10 years older than the average high school students. Surprisingly, those school uniforms perfectly match for him. Actually, this is not the first time he gets a role as a student. He also plays supporting role as high school student in Jealousy Incarnate (2016) with True Beauty actress, Moon Ga Young. Born in April 5, 1990, he becomes one of Korean actors who is much recognized due to his acting skill. Well, can't wait to see him wearing school uniform again in Korean drama.
3. Jo Byeonggyu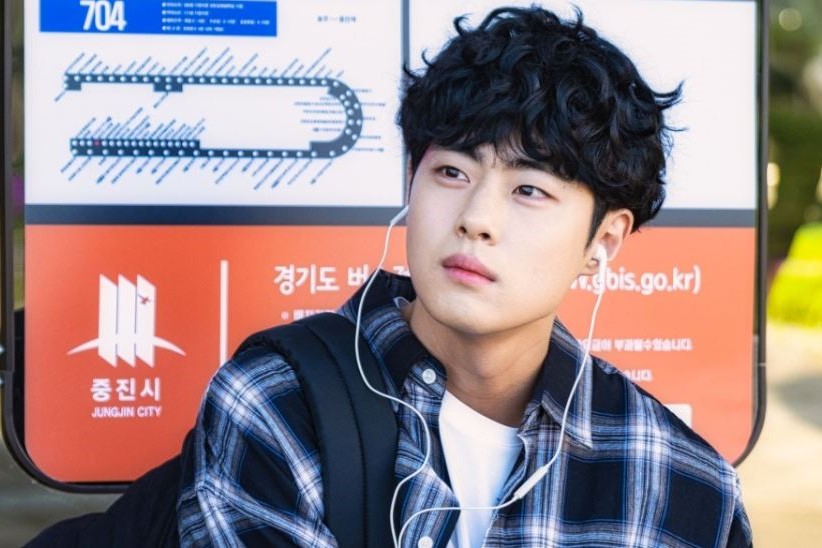 Jo Byeonggyu has a cute feature on his face so he looks quite youthful. He is 24 years old now but still match the school uniform. We can see it in his previous drama, Sky Castle. He gets a role as high school student. People are talking about him lately due to his acting skill in The Uncanny Counter. Besides, people appreciate him more since he can build a good chemistry with Kim Sejeong. 2020 seems become his important year as he successfully achieves an award for Rookie Actor in SBS Drama Awards 2020. What a good start to improve his career in 2021.
4. Ryu Junyeol – Sad Boy Icon of Korean Actors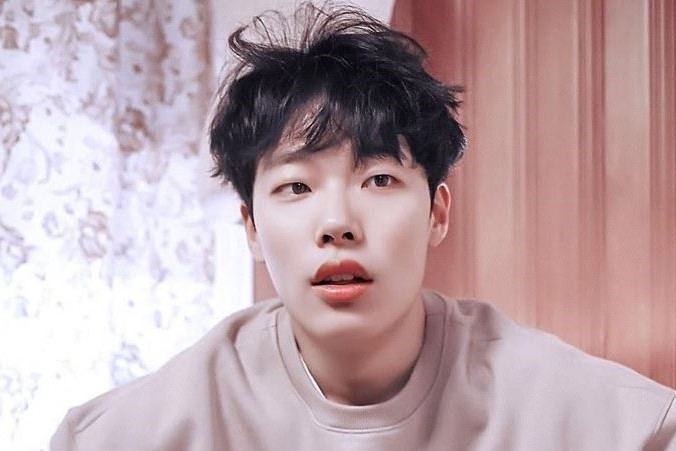 Daebak, our sad boy specialist in Korean drama turns 34 this year. He receives much love due to his role as Junghwan in Reply 1988. Imagine he was 29 years old at that time but he perfectly played as high school student. Ryu Junyeol has the unique feature that makes him attractive in his own way. Let's say his visual is so unique and different from other Korean actors. He currently has other interest besides acting, which is photography. He debuts as a photographer through exhibitions. His exhibition receives supports from many Korean actors such as Park Shinhye, EXO's Suho, Eric Nam, etc. So multi-talented, isn't he?
5. Jung Wonchang – One of Promising Rookie Korean Actors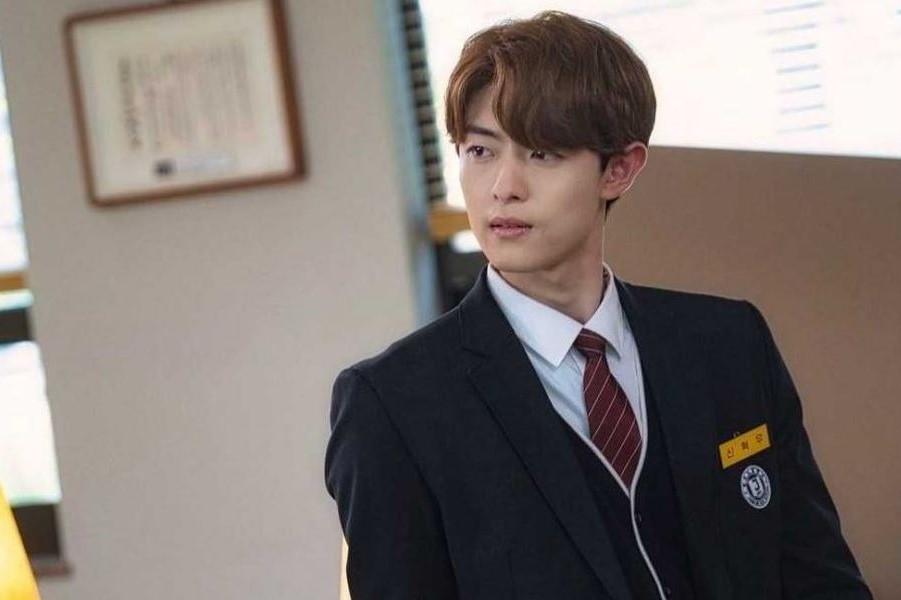 Let's meet the other baby-faced Korean actors from The Uncanny Counter. Jung Wonchang unbelievably looks younger than his actual age. He was born in September 1, 1989. He previously appears in popular Korean dramas like My Horrible Boss (2016), Her Private Life (2019), and When the Camellia Blooms (2019). Some people may think his debut is quite late considering his age. However, every actor has different timing to start the career. May he get more roles for the next drama projects.